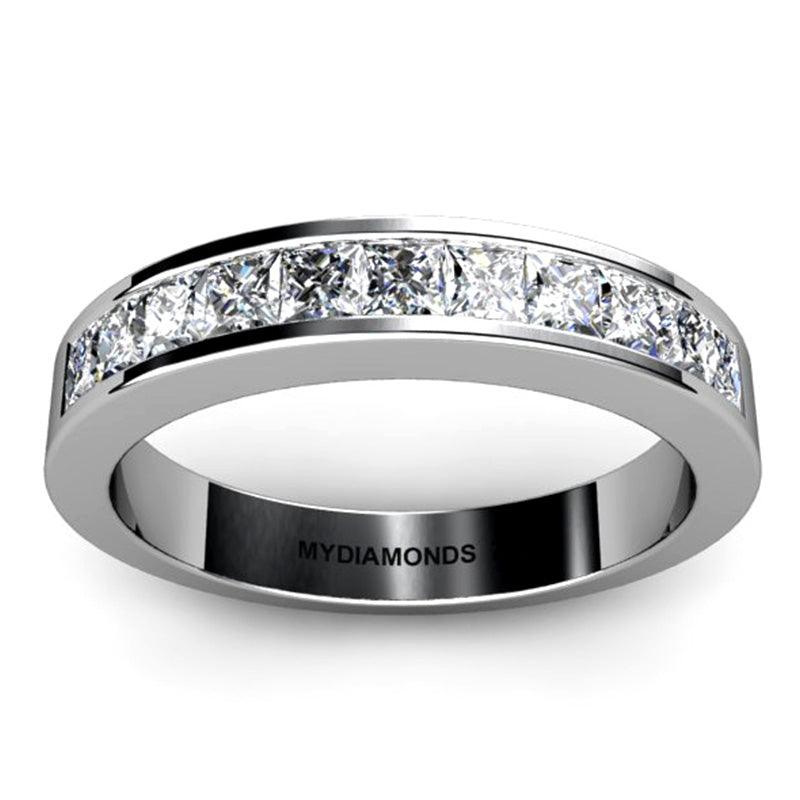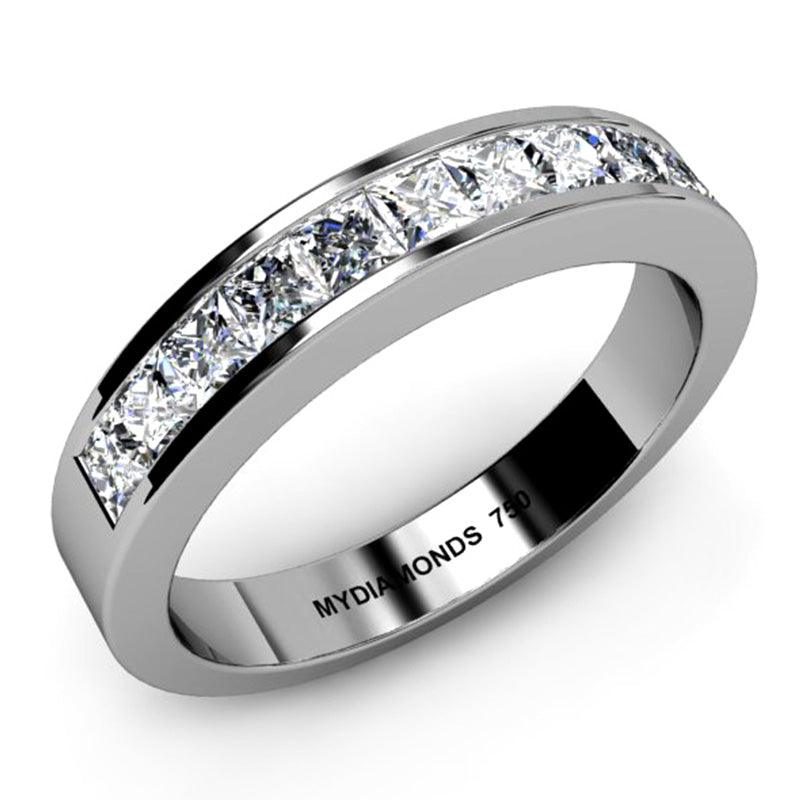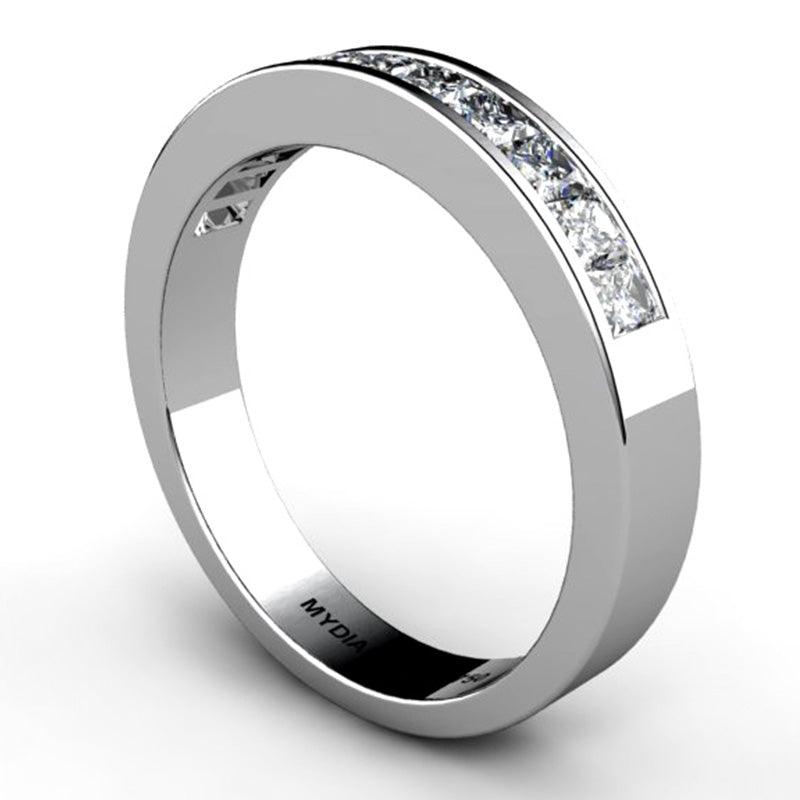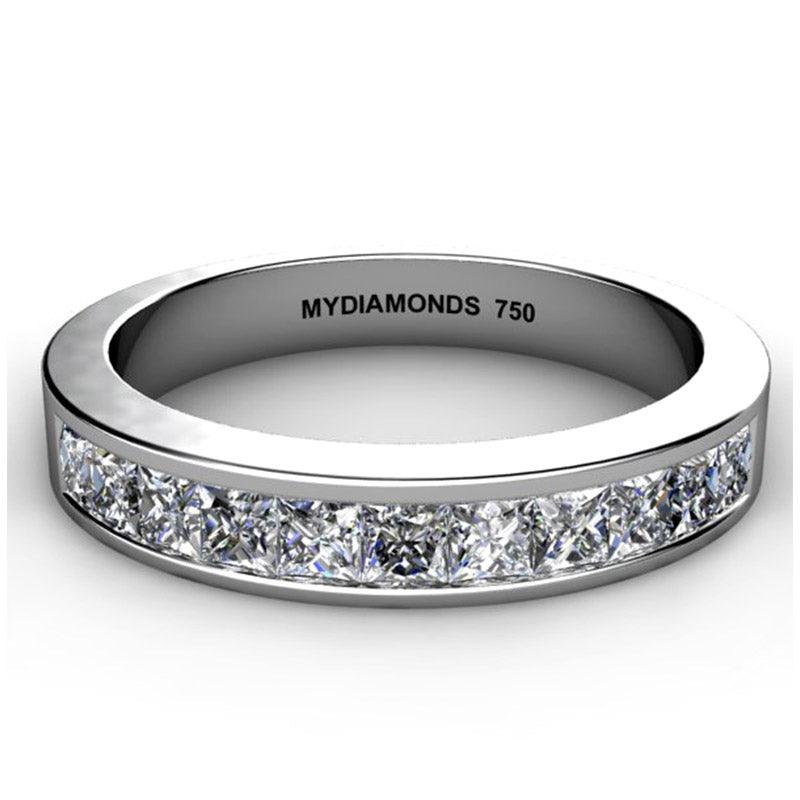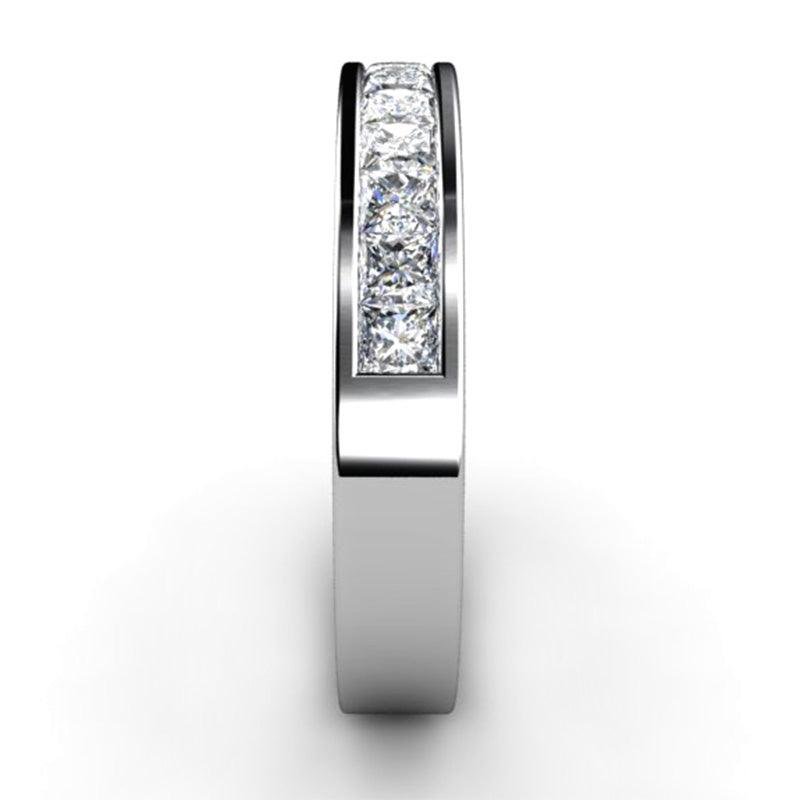 Aaliyah Princess Cut Diamond Wedding Band 0.55ct
Designed for a queen, but fit for a princess; the Aaliyah wedding ring is anything but common. The beautifully polished band provides that ideal backdrop for the eleven princess cut diamonds which are channel set to create an uninterrupted row of pure gemstone bliss. Total diamond weight 0.55 carats.
Diamond Details
Total Weight (CT. T.W.): 0.55ct
Number of Diamonds: 11
Colour: F/G
Clarity: VS
Stone Type: Natural Diamond
Stone Colour: White
Stone Shape: Princess Cut
Setting Type(s): Channel Set
Metal(s)
Band Metal: White, Yellow or Rose Gold
Setting Metal: White Gold
Approx. Metal Weight: 5.0g
Metal Finish: Polished
Purity: 18ct
Rhodium: Yes (White Gold)

Band Metal: Platinum
Setting Metal: Platinum
Approx. Metal Weight: 7.0g
Metal Finish: Polished
Purity: 950 (95%)
Rhodium: No
Available Ring Sizes
Australia / UK: F - Y
US / Canada: 3 - 12
Ring size to be selected at checkout. 
You can also call or email us the ring size.  Larger sizes available. Please call, email or message us. 
Aaliyah Princess Cut Diamond Wedding Band 0.55ct