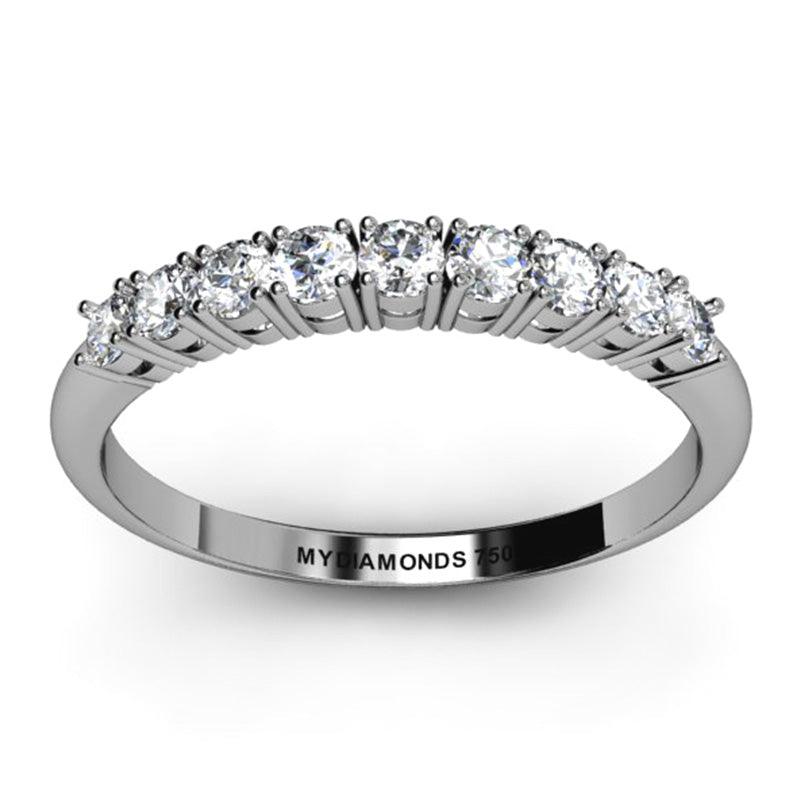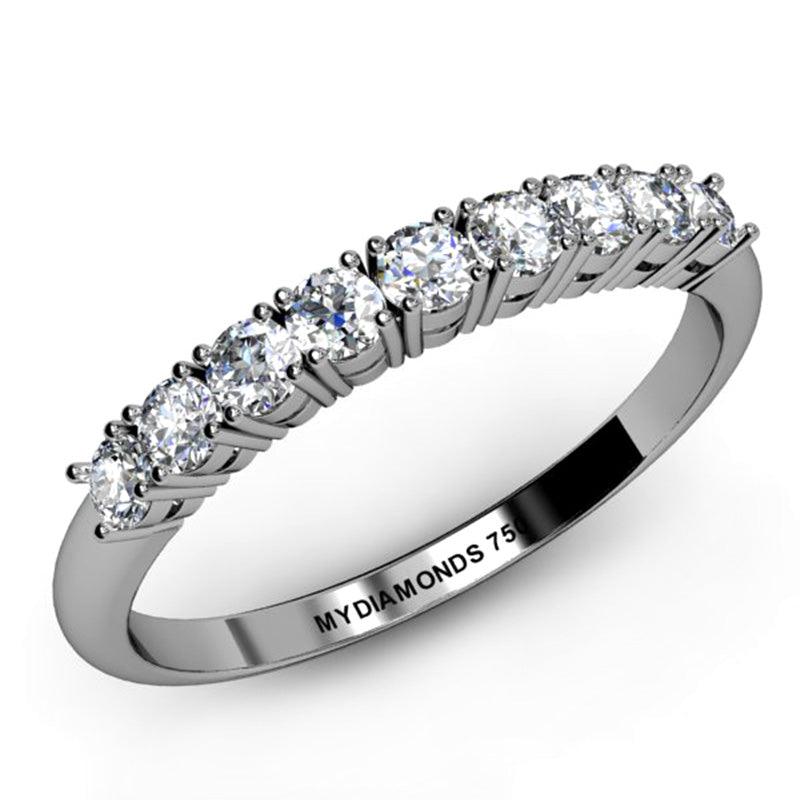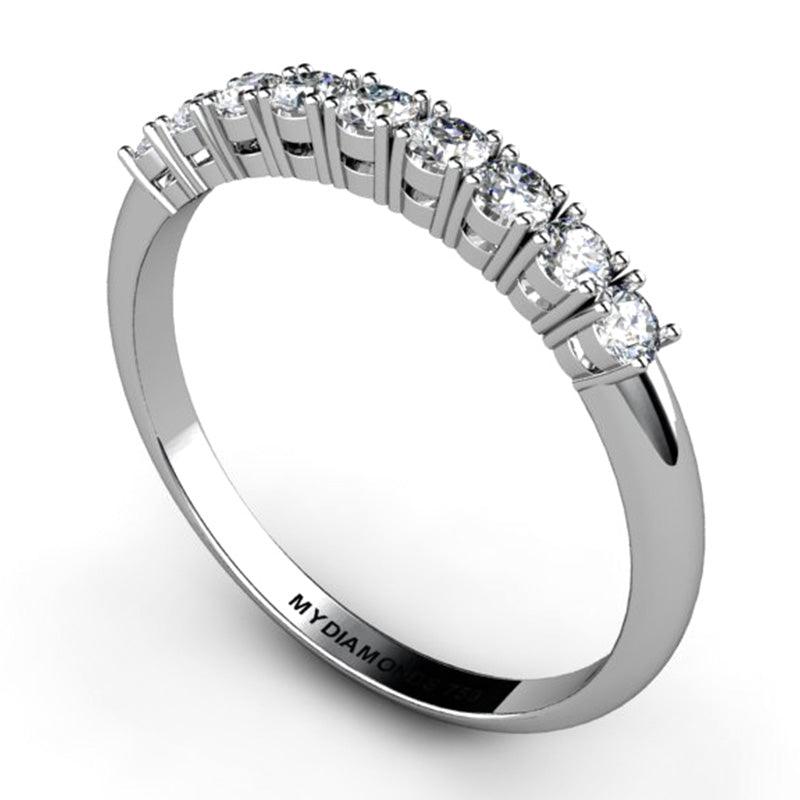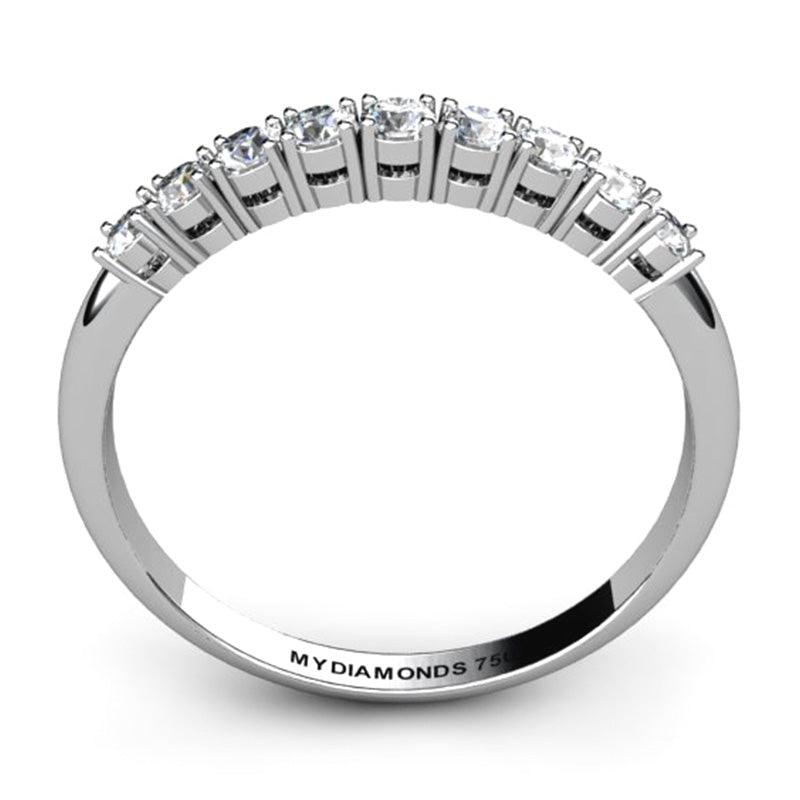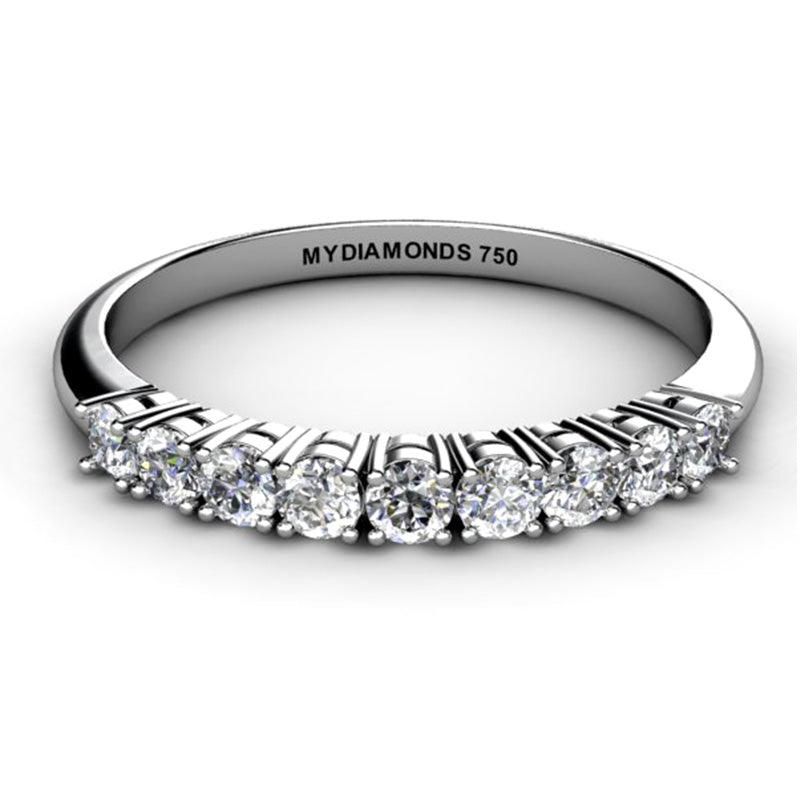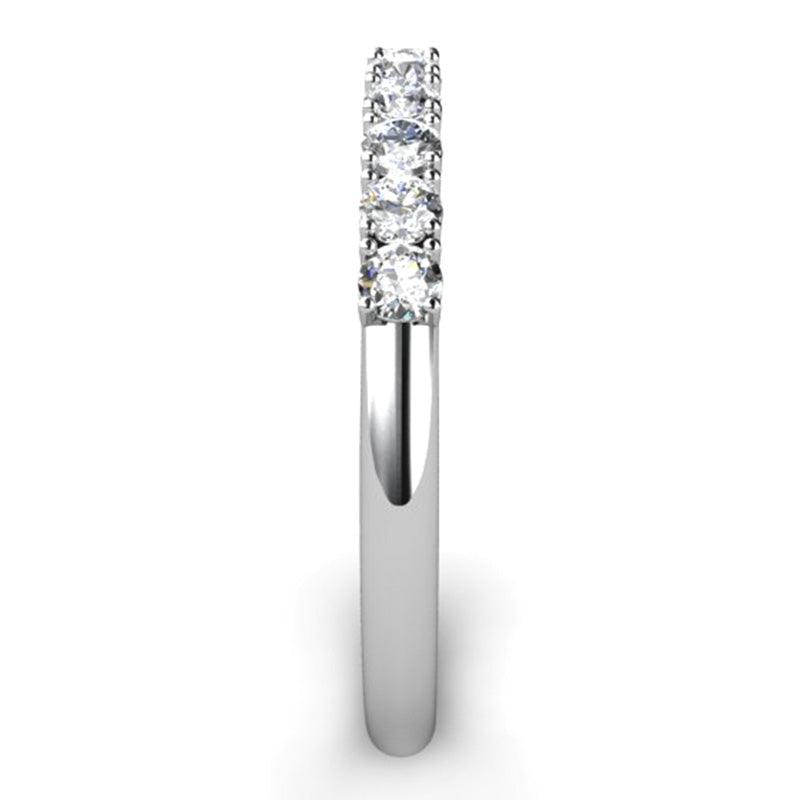 Boston Wedding and Anniversary Ring 0.27ct
Let your love shine with the Boston wedding / anniversary ring. This masterfully crafted ring boasts a prong setting which allows more light to pass through the nine round brilliant cut diamonds causing the stones to radiate the love that was shared on your special day.
Diamond Details
Total Weight (CT. T.W.): 0.27ct
Number of Diamonds: 09
Colour: F/G
Clarity: VS
Stone Type: Natural Diamond
Stone Colour: White
Stone Shape: Round Brilliant Cut
Setting Type(s): Claw Set
Metal(s)
Band Metal: White, Yellow or Rose Gold
Setting Metal: White Gold
Approx. Metal Weight: 2.5g
Metal Finish: Polished
Purity: 18ct
Rhodium: Yes (White Gold)

Band Metal: Platinum
Setting Metal: Platinum
Approx. Metal Weight: 4.0g
Metal Finish: Polished
Purity: 950 (95%)
Rhodium: No
Available Ring Sizes
Australia / UK: F - Y
US / Canada: 3 - 12
Ring size to be selected at checkout. 
You can also call or email us the ring size.  Larger sizes available. Please call, email or message us. 
Boston Wedding and Anniversary Ring 0.27ct