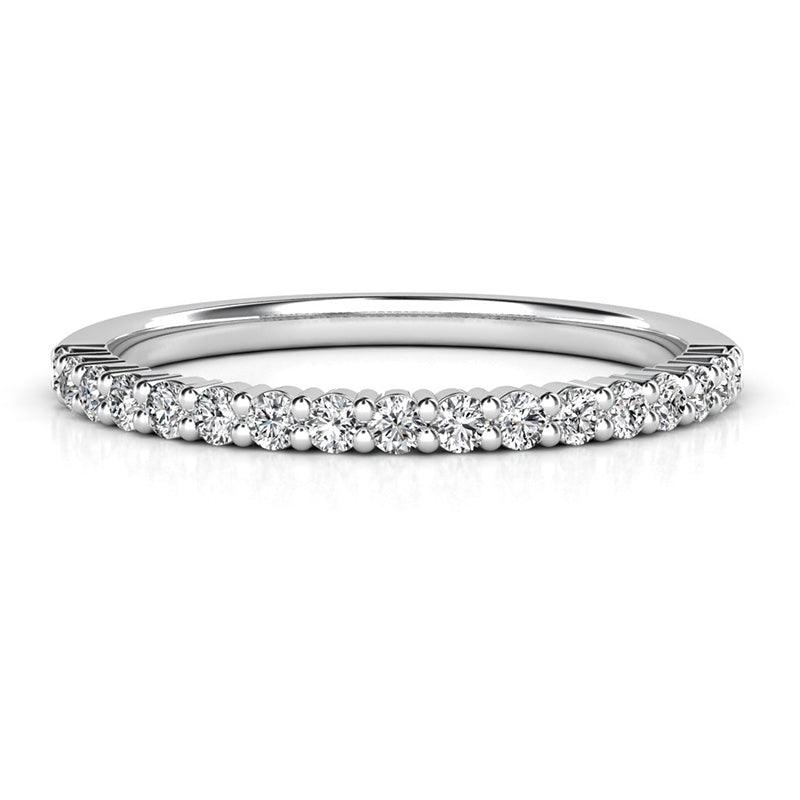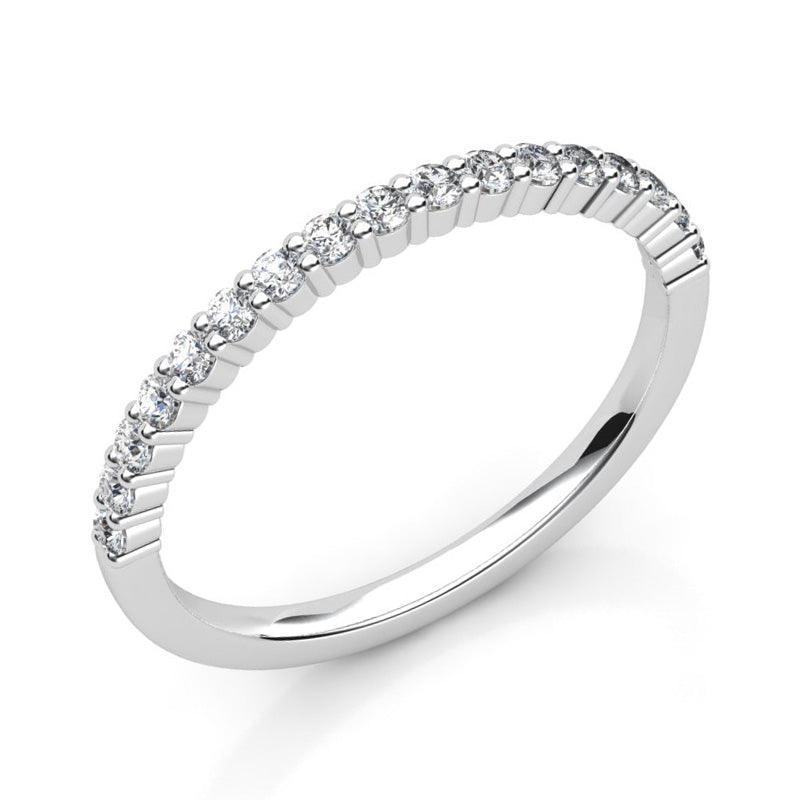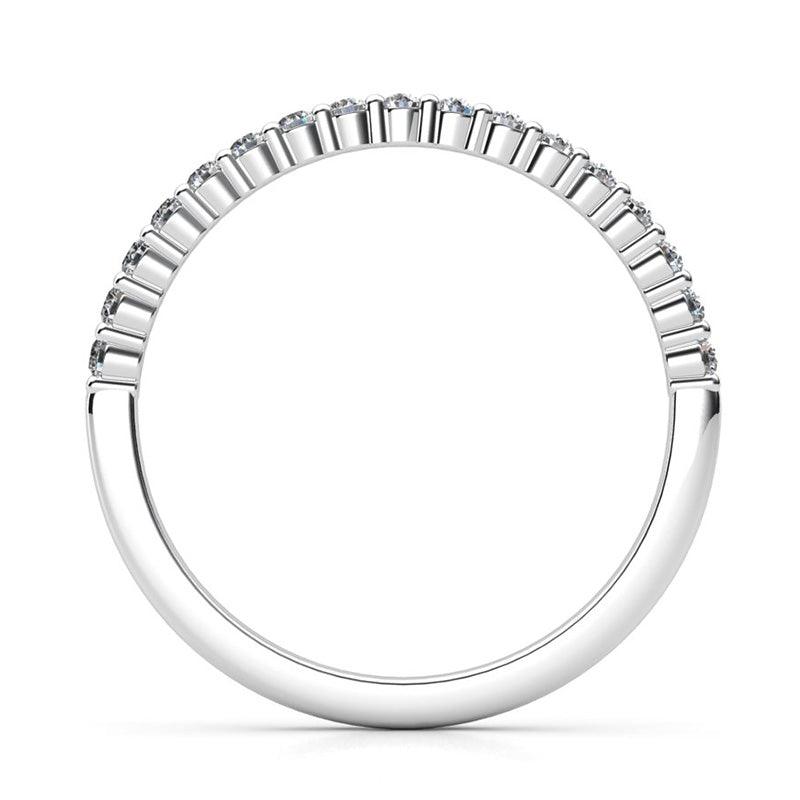 Elara - Diamond Wedding Ring. 0.35ct
Elegant and understated, the Elara wedding band is the quintessential pairing to any of our engagement rings. The glorious round brilliant cut diamonds are micro-claw set in a perfectly polished band that accentuates your style and story.
Diamond Details
Total Weight (CT. T.W.): 0.35ct
Number of Diamonds: 17
Colour: F/G
Clarity: VS
Stone Type: Natural Diamond
Stone Colour: White
Stone Shape: Round Brilliant Cut
Setting Type(s): Claw Set
Metal(s)
Band Metal: White, Yellow or Rose Gold
Setting Metal: White Gold
Approx. Metal Weight: 2.8g
Metal Finish: Polished
Purity: 18ct
Rhodium: Yes (White Gold)

Band Metal: Platinum
Setting Metal: Platinum
Approx. Metal Weight: 4.0g
Metal Finish: Polished
Purity: 950 (95%)
Rhodium: No
Available Ring Sizes
Australia / UK: F - Y
US / Canada: 3 - 12
Ring size to be selected at checkout. 
You can also call or email us the ring size.  Larger sizes available. Please call, email or message us. 
Elara - Diamond Wedding Ring. 0.35ct