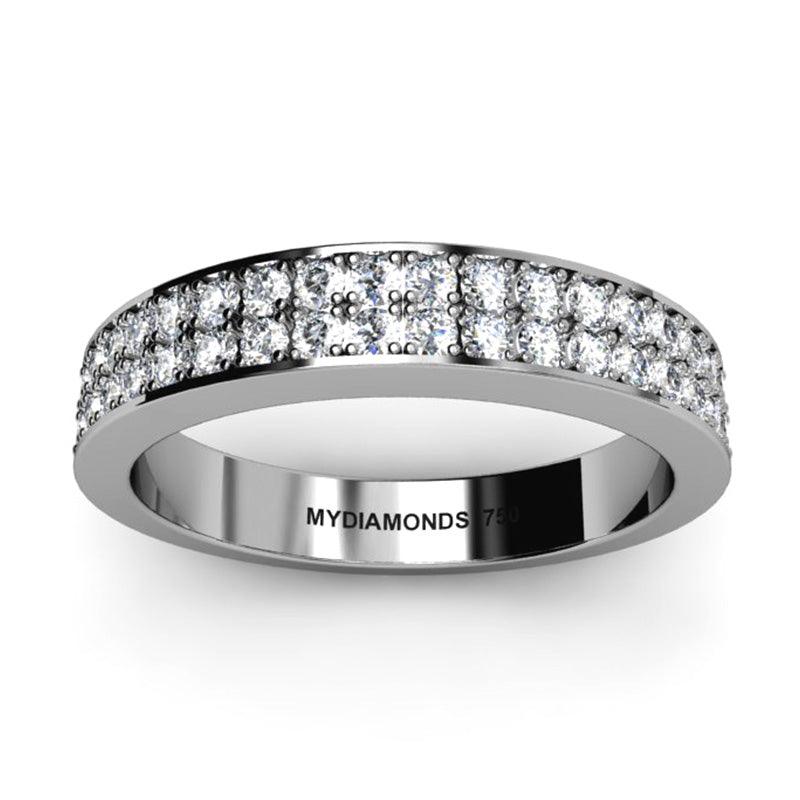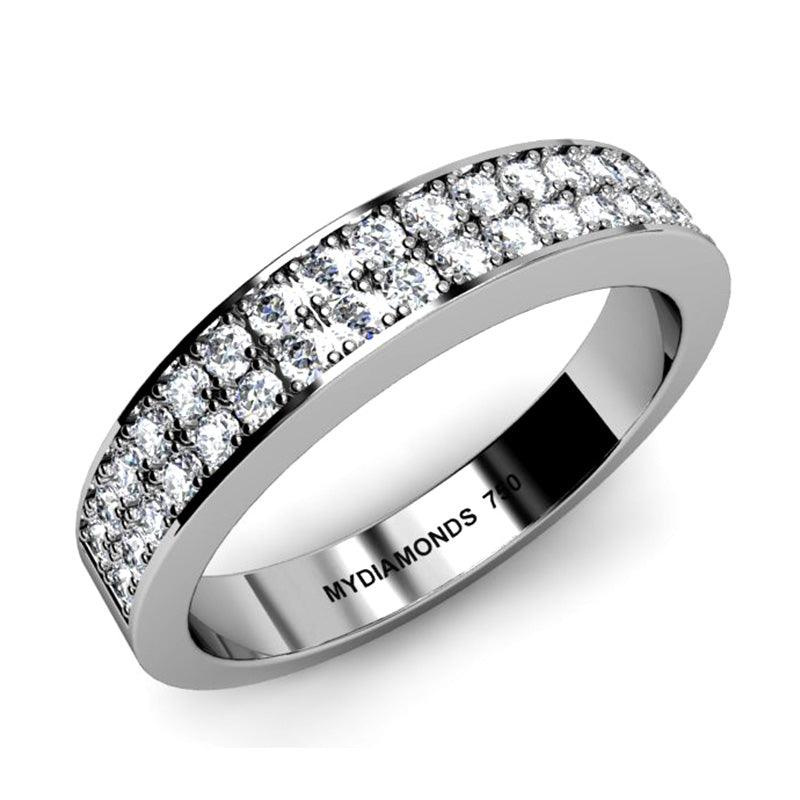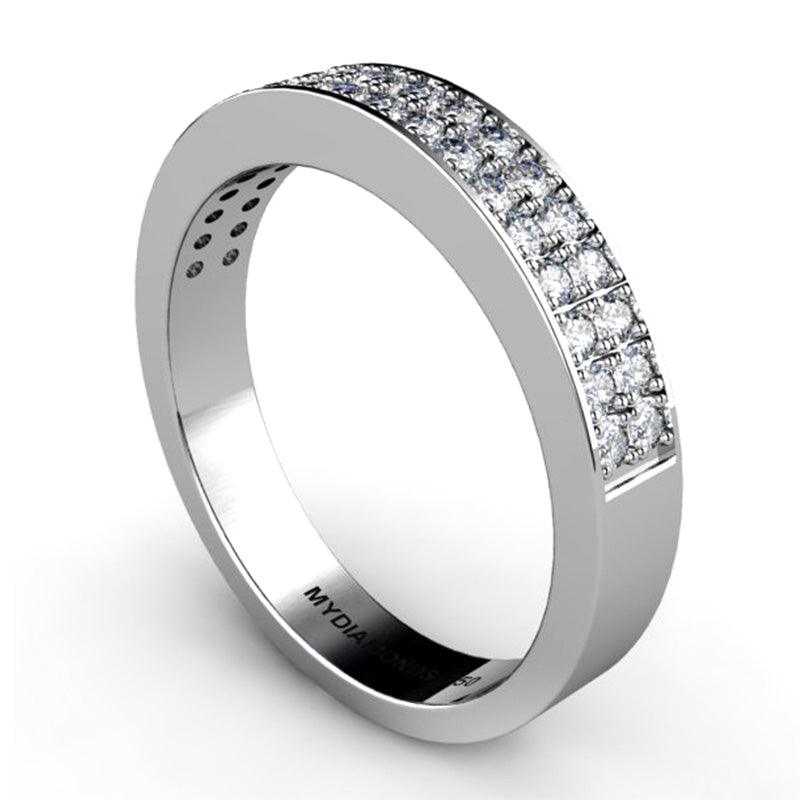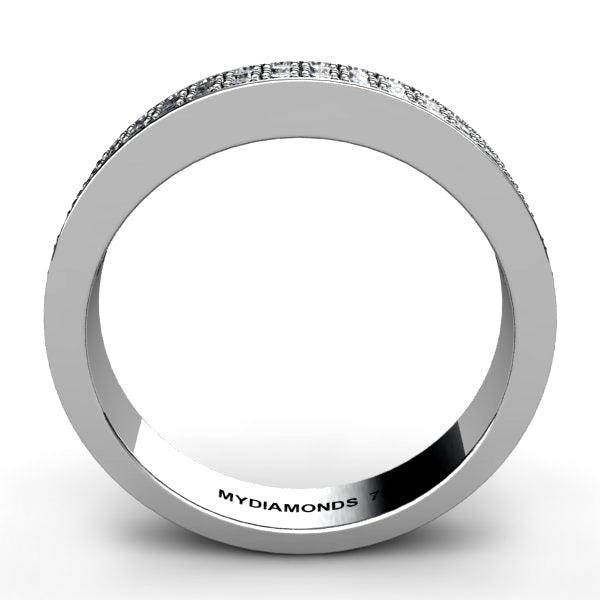 Polo Wedding Ring - Two Rows of Diamond 0.36ct
Why have one when you can have two…rows of diamonds that is. The Polo Wedding ring is simple in its design yet abundant in its beauty. Thirty-six brilliant round cut diamonds neatly claw set in uniform rows allow this ring to be worn alone or effortlessly paired with one of our many engagement rings.
Diamond Details
Total Weight (CT. T.W.): 0.36ct
Number of Diamonds: 36
Colour: F/G
Clarity: VS
Stone Type: Natural Diamond
Stone Colour: White
Stone Shape: Round Brilliant Cut
Setting Type(s): Pave Set
Metal(s)
Band Metal: White, Yellow or Rose Gold
Setting Metal: White Gold
Approx. Metal Weight: 4.0g
Metal Finish: Polished
Purity: 18ct
Rhodium: Yes (White Gold)

Band Metal: Platinum
Setting Metal: Platinum
Approx. Metal Weight: 5.2g
Metal Finish: Polished
Purity: 950 (95%)
Rhodium: No
Available Ring Sizes
Australia / UK: F - Y
US / Canada: 3 - 12
Ring size to be selected at checkout. 
You can also call or email us the ring size.  Larger sizes available. Please call, email or message us. 
Polo Wedding Ring - Two Rows of Diamond 0.36ct