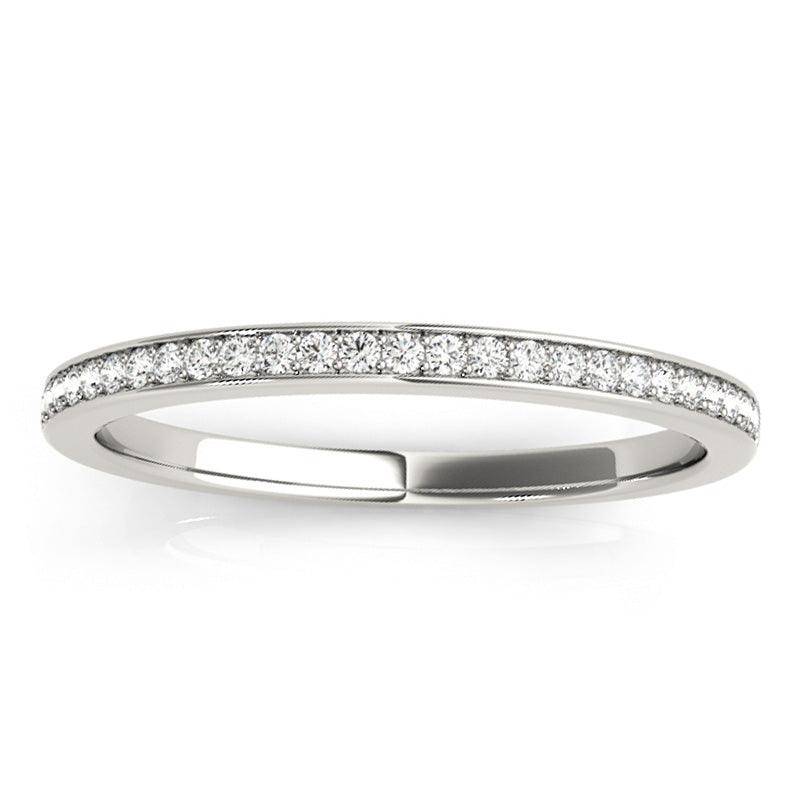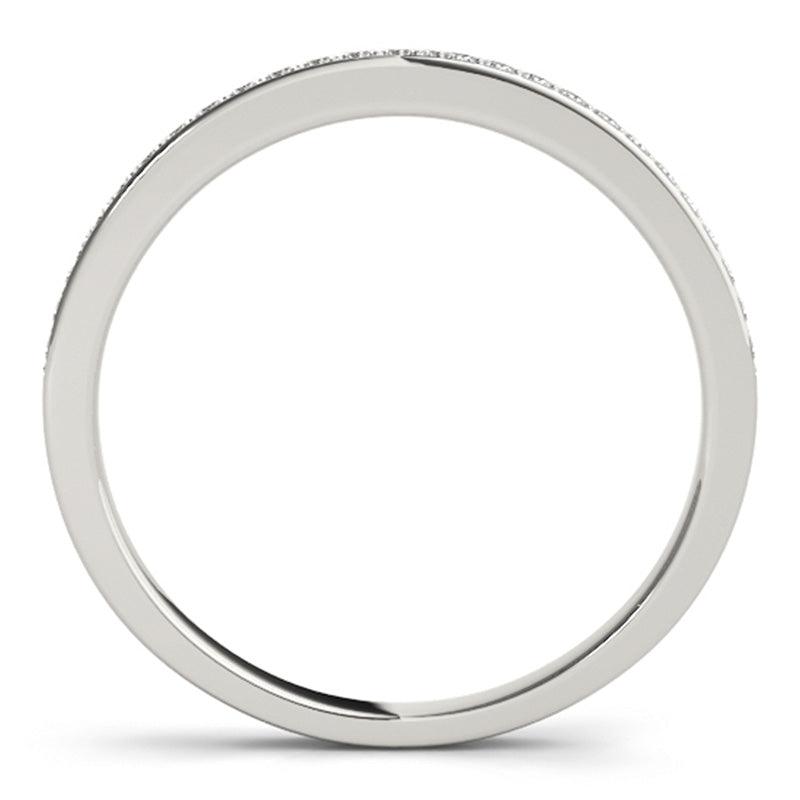 Zion - Heavenly Diamond Wedding Ring
Its name means heaven and this wedding ring will surely elevate your special day to the highest. The Zion wedding band boasts an unparalleled collection of round brilliant cut diamonds that are channel set in the most luxurious of precious metals. The twenty-six diamonds give the perfect illusion of an eternity band while the ring shines with the utmost brilliance.
Diamond Details
Total Weight (CT. T.W.): 0.12ct
Number of Diamonds: 26
Colour: F/G
Clarity: VS
Stone Type: Natural Diamond
Stone Colour: White
Stone Shape: Round Brilliant Cut
Setting Type(s): Micro-Claw Set / Pave Set
Metal(s)
Band Metal: White, Yellow or Rose Gold
Setting Metal: White Gold
Approx. Metal Weight: 1.8g
Metal Finish: Polished
Purity: 18ct
Rhodium: Yes (White Gold)

Band Metal: Platinum
Setting Metal: Platinum
Approx. Metal Weight: 2.5g
Metal Finish: Polished
Purity: 950 (95%)
Rhodium: No
Available Ring Sizes
Australia / UK: F - Y
US / Canada: 3 - 12
Ring size to be selected at checkout. 
You can also call or email us the ring size.  Larger sizes available. Please call, email or message us. 
Zion - Heavenly Diamond Wedding Ring